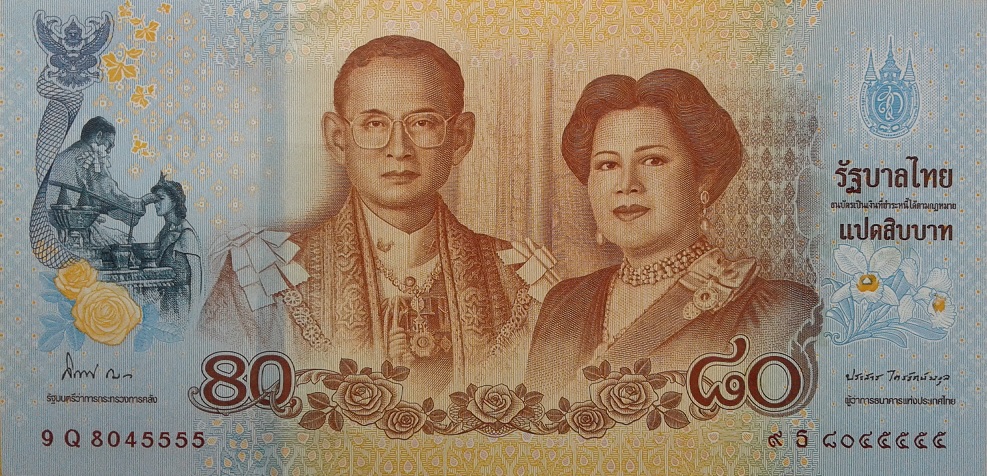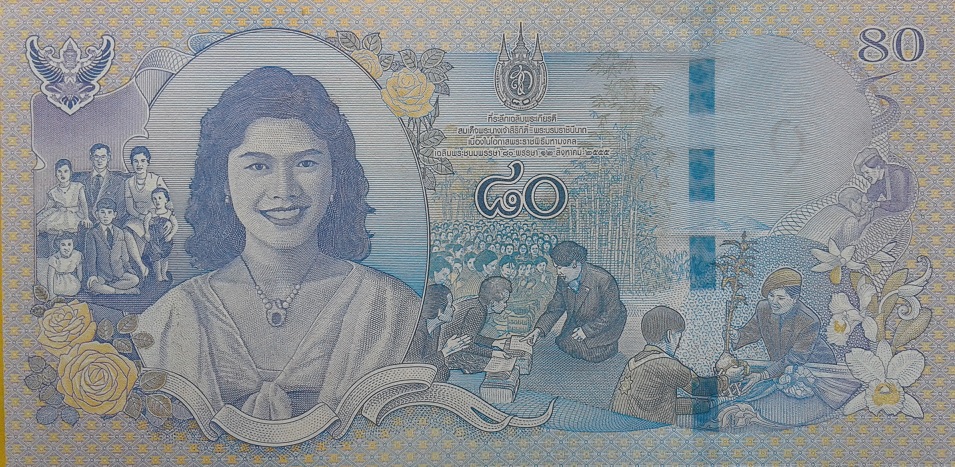 Appraisal price
Specimen in Thai UNC about 13,000 - 13,600 baht. <! 5 Aug 2017 # 1207>
Ordinary number with folder UNC about 1,400 - 1,500 baht. <! Jan 2017 # 589>
The price was updated on 30th October 2017.

Banknote info
Bank of Thailand has a royal permission to print and issue the commemorative banknote in occasion of 80th birthday anniversary of Queen Sirikit of King Rama 9 in 2012.
The banknotes were issued on 9th August 2012.
Banknote size
8.00 x 16.20 cm.

<! adsense 4> <! end adsense 4>
Front
The main object is the image of HM King Rama 9 and the Queen Sirikit.
Back
The image of Queen Sirikit of King Rama 9 is at the middle surrounded by the images of the royal family and her works.
Signatures on banknote
Minister of Finance


Mr. Kittirat Na Ranong (18 Jan 2012 - 7 May. 2014)

Governor of Bank of Thailand


Mr. Prasarn Triratworakul (1 Oct 2010 - 30 Sep 2015)