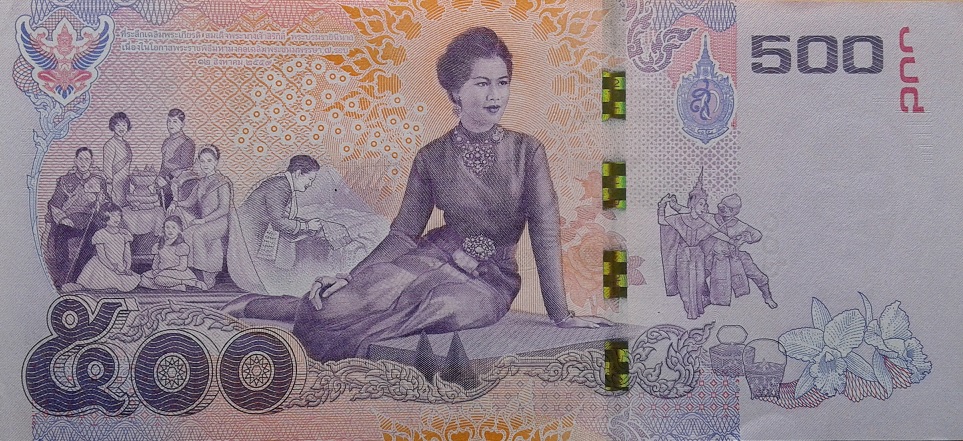 Appraisal price
Specimen in Thai UNC about 9,900 - 10,500 baht. <! Apr 2017 # 678>
Ordinary number UNC about 700 - 750 baht.
The price was updated on 30th October 2017.

Banknote info
Bank of Thailand have a royal permission to print and issue the commemorative banknote in occasion of 7th cycle of Queen Sirikit of King Rama 9 in 2016.

The banknotes were issued on 11th August 2016.

<! adsense 4> <! end adsense 4>
Front
The design of the front identical to 500 baht banknote in 16th series.
Back
The image of Queen Sirikit of King Rama 9 is at the middle surround by the images that reflect her precious moment and value.
Signatures on Banknote
Minister of Finance


Mr. Apisak Tantivorawong

Governor of Bank of Thailand


Mr. Veerathai Santiprabhob