The 10 Baht banknotes have little change many times. All types of them are as follows.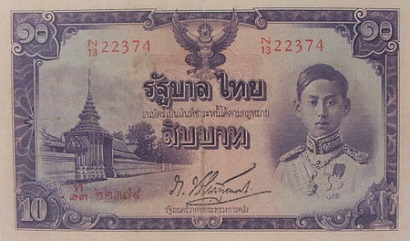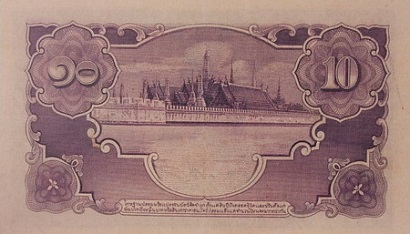 10 Bath type 1 the lower left is Thai number and Thai alphabet.
10 Baht type 2 change the number at lower left to Arabic.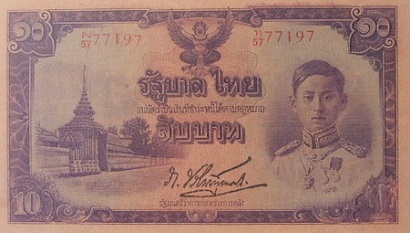 10 Baht type 3 delete lower left serial number and change the upper right alphabet to Thai.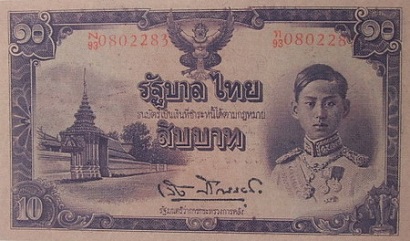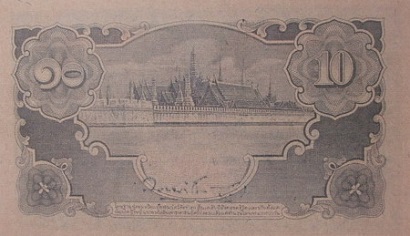 10 Baht type 4 change serial number to 7 digits and change the color of the back side to greenish yellow without watermark.
Appraisal price